ENFIN! L'album Heavy Metal Kings de Vinnie Paz et Ill Bill sortira le 27 octobre, je rappel que l'album de Jedi Mind Tricks est prévu pour novembre, ça ne m'étonnerait pas qu'il soit repoussé.
[07 Septembre 2014]
Necro sur 6 chansons sur le prochain album Heavy Metal Kings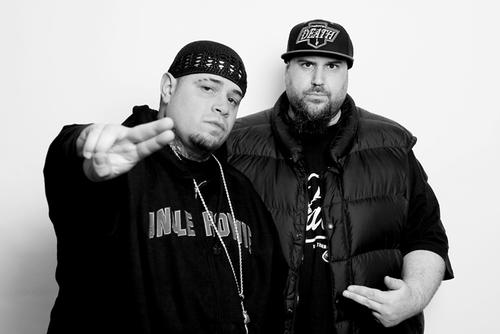 Vinnie Paz a annoncé que lui et Ill Bill avaient enregistrés 6 chansons avec Necro, et ce devrait être destiné au prochain album d'Heavy Metal Kings.
@vinnie_paz @Necro_is_God I meant if you got Bill on the same track as yourself and Necro.

— Nathan Moltisanti (@NAR0W) September 7, 2014
@vinnie_paz @NAR0W NECRO WILL DEFINITELY WORK WITH THE HEAVY METAL KINGZ CUZ NECRO IS AN ORIGINAL HEAVY METAL KING NIGGA!!!!!!!!!!!!

— NECRO (@Necro_is_God) September 7, 2014
[divide]
[06 Décembre 2013]
Vinnie Paz a annoncé le titre du prochain album du duo.
BILL and i have 50% of the beats picked out for the next Heavy Metal Kings record. the LP is titled « Black God White Devil »…guard ya grill

— Pistolero Pazzy (@vinnie_paz) December 6, 2013